Careers Education, Information, Advice and Guidance
Whilst at West Oaks School pupils are taught the skills and attitudes required to enable them to become as independent as they can be and to prepare for adulthood. We aim for pupils to have an enriched and stimulating curriculum to give them every opportunity to reach their full potential regardless of their gender, race, learning disability or physical disability.
Rationale and commitment to careers education, information, advice and guidance
At West Oaks School careers education, information, advice and guidance is at our forefront ensuring pupils' leave with the right tools and values to help prepare them for adulthood. We support students to consider their future options, realise their potential and decide how their skills and experiences fit with opportunities in the job market. We prepare students for their preferred transitional pathway whether that is to continue with further education, employment, training or living independently and we use a person-centred approach in our delivery method. We are fully committed to our statutory and moral obligation to provide a holistic careers service to students identified in Year 8 onwards, highlighting the vocational and academic routes to their preferred careers path. Throughout West Oaks our careers programme is known as;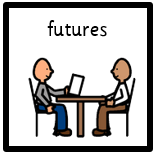 We ensure that students are inspired and motivated for the world of world, ensuring high achievable aspirations are considered for a range of careers available. Our Careers Strategy works in line with our PSHE policy.
We work closely with the local authority due to the vulnerable nature of our students who all have special education needs and disabilities with Education, Health and Care plans in place, ensuring that we know of all the services available to support students, to access these and share this knowledge amongst our community. We all share the presumption that for many of our young people with special educational needs and disabilities are capable of sustaining paid employment with the right preparation and support. We regularly celebrate and showcase and promote the achievements of our students who are volunteering or in paid employment at every possible opportunity.
We underpin our strategy with the Gatsby Benchmark and our specialism of Applied Learning.
Information about our Careers planning can be found below:
Key Stage 2 Key Stage 3 Key Stage 4 Key Stage 5
Futures is overseen by the Careers Leader, Anna Stevens
Please click here to view our full Careers Strategy
Useful links
    • National Careers Service
    • National Citizenship Service (NCS)
    • College and University Open Days
    • Leeds Pathways
    • Careers Yorkshire and the Humber
    • Aspire-Igen
    • Find an apprenticeship
    • Amazing Apprenticeships
    • Milkround for School Leavers
    • Preparation for Adulthood Website
    • Leeds City Region Enterprise Partnership (LEP) – Futuregoals
    • Leeds City Region Enterprise Partnership (LEP) – Labour Market Information
    • Your Daughter's Future – A guide to helps parents support daughters making career choices.
Parents and carers can find the latest careers related opportunities in Home-School Books, on ClassDojo and Twitter.
Do you work in a business that could help provide work experience or opportunities for our students?
We are always looking for local businesses that are wanting to inspire and educate our students about the world of work and expand and develop our 'futures' curriculum. If you think you could help to provide invaluable work experience or opportunities that give students the chance to develop core skills and motivation, in the first instance, please contact Anna Stevens – [email protected]