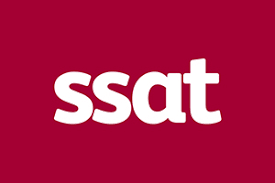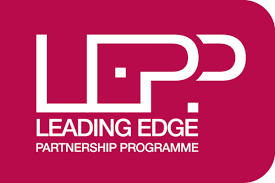 West Oaks and the Specialist Schools and Academies Trust. (SSAT)
The SSAT is a membership organisation, bringing together schools and academies from across the UK and globally committed to achieving deep social justice. They offer insight and understanding into school practice and educational policy and research. Its professional development and school improvement programmes help leaders and teachers to further outcomes for all young people and develop leadership at all levels across the system.
The SSAT do this by providing a framework for exceptional education focused on teaching and learning, professional practice, and leadership. This framework is underpinned by a commitment to social justice; a belief that every young person should go on to lead successful and fulfilling lives.
West Oaks has a long-standing association with the SSAT from its early days as the CTC back in 1987, through to its transition into the SSAT as it is now.  West Oaks was on board with the early stages of the SSATs 'Leading Edge Partnership Programme' for outstanding schools.  During this period, we were twice finalists for the UK SSAT Impact and Innovations Awards.
In those early days as part of the CTC we became a Specialist Technology College. This progressed to re-designation to a specialism in Applied Learning and on to our current designation – specialist SEN status in Communication and Interaction. This specialism appropriately reflects the knowledge within our staff body and the commitment we have towards securing the best for our pupils.
Our continuing relationship with the SSAT is strong because its principles align with our own: the sense of strong moral purpose, underpinned by a motivation for deep social justice and the continual endeavour to secure successful and fulfilling outcomes for all our young people.
Through it we maintain our knowledge of and contribute to, the national perspective. We utilise the SSAT network for sharing of excellent practice and high-quality training and development, both as providers and attendees.
We reciprocate by hosting events or providing examples of our own practice. The most recent being a full day event on the Quality of Education within the 'Leading Outstanding Special Schools' programme.
The SSAT have a focus on training and development which is rooted in evidence and research, which is highly regarded by us and underpins our school development planning.
Through this and our association with Leading Edge Partnership Programme (LEPP), we have been asked to showcase our work, have undertaken research projects within school and published work online and within SSAT and LEPP periodicals.
The SSAT Leading Edge Partnership Programme (LEPP) awarded West Oaks an 'Innovation Grant' which supported our research and went on to publish work on our theme  'The environment as the third teacher', the results of which can be seen within the LEPP 'Leading Change' periodical:
Communication and Interaction 
West Oaks School re-designated as a SEN Specialist School through the Specialist School and Academies Trust.
Schools with the SEN specialism can demonstrate effective and innovative practice in removing barriers to learning for all our pupils.
At West Oaks School we have specialised in communication and interaction, catering for pupils with:
Speech and language delay, impairments, or disorders
Specific learning difficulties
Additional needs or moderate to severe learning difficulties
Autistic Spectrum Conditions and/or moderate and severe learning difficulties.
We have considerable expertise in developing and utilising communication systems to best meet the needs of individual pupils through such diverse media as Picture Exchange Communication (PECS), Intensive Interaction and Makaton (signing and symbols). A high percentage of our current pupils have a diagnosis of Autism so we have developed facilities, resources and our curriculum to support pupils with complex communication needs.