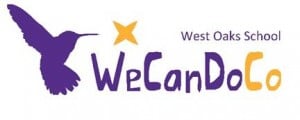 WeCanDoCo is a student led enterprise. WeCanDoCo design, customise and print quality gifts, cards and crafts.
Our products include:
• Aprons
• Bags
• Calendars
• Car Sun Shades
• Cards
• Coasters
• Green Tomato Chutney
• Keyrings
• Lavender Bags
• Money Boxes
• Mugs
• Water Bottles
Click here for the WeCanDoCo Product List and Order Form
You can send orders and/or photos for orders by email to [email protected] or by post to our school address. Alternatively, you can find a selection of our premade products at our shop in Boston Spa Library where you can also place orders for customised products. We also have a small selection of products for sale at both of our school sites. As well as individual orders, we are proud to have made products for a range of organisations including the Parish Council, local schools, Leeds Library Service, Sierra Leone Railway Museum and Nidderdale Area of Outstanding Beauty. We look forward to receiving your order.
Click here for the latest WeCanDoCo leaflet.
Have you heard our official radio advert? Listen to our podcast on Radio West Oaks!
WeCanDoCo 2018                  __________________________________________________________________________________________________________________
WeCanDoCo 2012                  ___________________________________________________________________________________________________________________
To support vocational learning and enterprise, pupils in 16+ created their own company which they called the 'WeCanDoCo'. It was established in 2010 and continues to grow and develop. At West Oaks, we are committed to high quality and meaningful work related learning and work experience which is paramount for our students to develop the necessary skills, knowledge and experience they can transfer to life and the world of work. All of our work related learning and enterprise initiatives are branded 'WeCanDoCo'.
What do we do?
• Take orders from customers.
• Place orders for resources and stock.
• Design and print gifts, cards and crafts.
• Personalise the gifts with the customers own design or photograph.
• Make personalised products and gifts for local schools and organisations.
• Invoice and take payment for the products.
Shop
The WeCanDoCo Shop in Boston Spa Library provides an outlet to sell the products made by the students in the workshops. Students also hold special sales for staff and visitors at both school sites including stalls at our Christmas and Summer Fair, plus other citywide events. We also have a selection of our products on display at both school sites.
Workshops
The WeCanDoCo currently have two workshops which enable some of our 16+ students to go to work. The WeCanDoCo Workshop situated behind Boston Spa Library is where we design and print gifts, cards and crafts.
Our Carlshead Farm Workshop is used by our students for craft activities. The students also take part in activities linked to the farm, allotments, and the local environment, whilst also developing products to sell in the WeCanDoCo shops.
Community involvement and events
Students in 16+ are highly involved in charity and community events to develop a range of skills, knowledge and experience which is transferrable to the world of work, including team work. We develop and expand a link to cross-curricular activities to allow these activities to flourish and for students to take away learning. Students have for example, undertaken a concept to market activity with the Royal Horticulture Society, raised money for Red Nose Day and Children in Need.
Work Experience
Work experience is an important part of our study programme in 16+ (Key Stage 5). We relate and give accreditation to the work-related learning within the curriculum and qualifications structures. Cross-curricular activities and vocational learning include outdoor learning and food technology which provide an opportunity for our students to see products grow to sell. For example, students grow fruits and vegetables from seed, make jams and chutneys, design and make the packaging and then sell these items within the WeCanDoCo shops alongside a range of other products they design and print. This provides students with the opportunity to understand the world of work and relate functional skills such as English and maths. Gaining these workplace skills, such as communicating with a variety of different people, team work and independence, in turn, increases pupils confidence.
Work Experience at Boston Spa Library
We work in partnership with Leeds Library and Information Service in order to provide opportunities for our students in 16+ to experience real life work experience placements within the library. Students undertake this work experience opportunity whilst they are at the Boston Spa Workshop. Students are encouraged to reflect on their work experience and keep a learning log.
To find out more about our Careers Programme please click here.
We are always looking for opportunities to develop and enhance our work related learning and enterprise initiatives. Should you have any questions or suggestions please email [email protected].